There should be a word for what it feels like when you find that perfect new novel.  It's a story that grabs your attention at the first page and when you reach the end (usually at 2 am because you have not been able to put it down), you want to read it all again.
My criteria for a good fantasy story includes compelling and believable world building, complex characters (with extra points for quirkiness), well-plotted twists (that have been layered in the story and don't feel forced but instead get you excited), strong writing style with a spice of beauty in it, and an ending that fits with the story.  Most essential, I want to be pulled into another world by creative and clever writing.
Here are some of my recent favourites that I have read (in no particular order):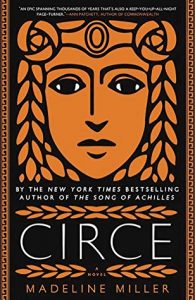 Circe by Madeline Miller – This is a combination between mythology, history and fantasy.  Brilliant and beautiful writing.  By her own word magic, the author weaves this tale of an unforgettable and complex character.  This book should become a classic.  Please, write more!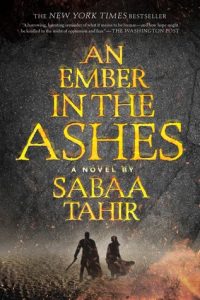 An Ember in the Ashes by Sabaa Tahir  – I adored this book from the first paragraph.  When I read the first chapter, I had to read it again because I knew I was going to love this book so much and I wanted to savour every word.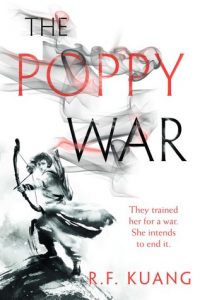 The Poppy War by R.F. Kuang – This is an incredible book and brilliant world building, using Chinese history as a backdrop.  The main character is compelling and although the book does go some very dark places, it never loses its narrative voice.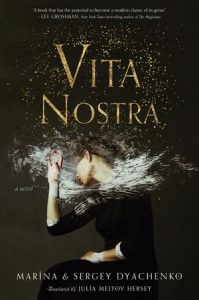 Vita Nostra by Marina & Sergey Dyachenko – This is probably one the best written fantasy books I have read for a very long time.  The writing is almost like music, it is so beautifully crafted.  It blends magic and philosophy, adventure and terror in an extraordinary way. When I finished it, I was not sure if I understood it, but loved it.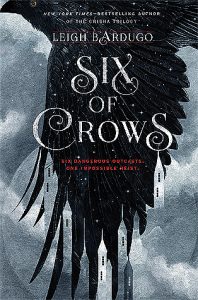 Six of Crows by Leigh Bardugo – I enjoy all of Leigh Bardugo's books and this one is one of my favourites.  I like the twist of a fantasy heist and all the POVs keep it exciting.  This book should be made into a movie!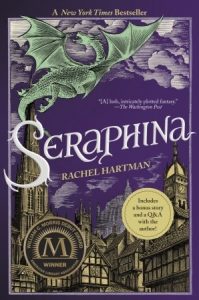 Seraphina by Rachel Hartman – It has dragons in it!  Need I say more?  It also brilliant with a wonderful heroine who we can't help but love.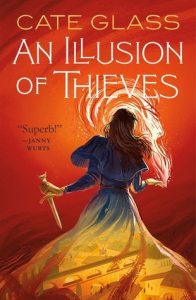 An Illusion of Thieves by Cate Glass – I don't know why I liked this book so much but I read it twice. The setting was unique, inspired by renaissance Italy and I enjoyed the character and world building. The author has written a second book which I enjoyed equally as much.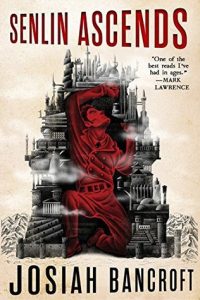 Senlin Ascends by Josiah Bancroft – This is the first part of a series and I actually liked the second book (Arm of the Sphinx) even more than the first – an incredible feat. The writing is excellent and the character building superb. The humour in the story made me laugh out loud at times.  This is one series that gets better with each book.  I'm looking forward to the fourth novel.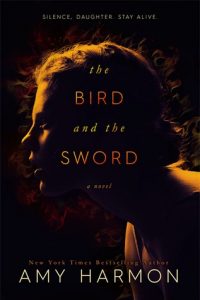 The Bird and the Sword by Amy Harmon – There is something beautiful about this book.  It feels like a fairy tale that we should all know.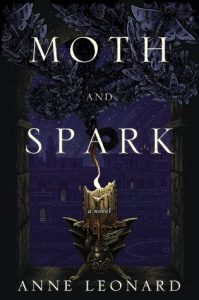 Moth and Spark by Anne Leonard – A splendid stand alone book, rare in fantasy genre.  It has dragons, love and adventure.  There's more romance than typical in fantasy (it is more like a fantasy- romance combination – also rare). Ideally, this should be read with a glass of fine red wine and dark chocolate on a winter's night.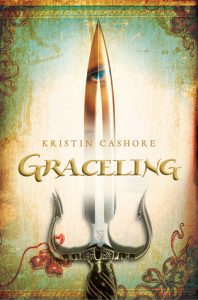 Graceling by Kristin Cashore – True story: when I lent my copy to my niece, she read it in 24 hours and as soon as she finished it, she started it again, as if the first page followed the last.  The entire series is awesome.