"Out of the Blue" – a short story published in Nefariam by ID Press (2020)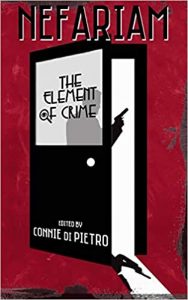 "Out of the Blue" is a story of a dragon-rights lawyer who gets draw into helping a young woman after she purchases a rare blue ridgeback at a dragon auction.
Read about the inspiration and writing this short story on my blog.
Nefariam is a collection of crime thriller stories. It can be purchased on amazon.ca
~ ~ ~
Seana Moorhead is a founding member of Ascribe Writers, a local writing group formed to support emerging writers in Grey and Bruce Counties.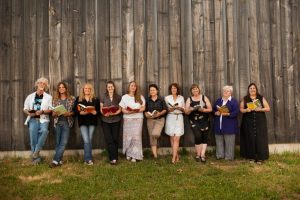 Photo Credit: Amanda Taylor
In the Fall of 2016, The Ginger Press published Ascribe Writers' first collection of writing entitled Beneath the Surface: A Collection of Grey-Bruce Stories.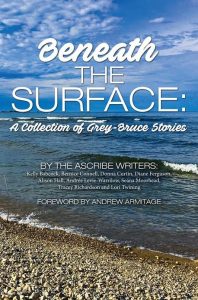 Seana's story, "Flying with Dragons",  is a dystopian fantasy, inspired by the rocky cliff faces in Beaver Valley.
This book features 14 stories from nine local contributors; all stories varying in different writing styles, genres and topics, as well as several time periods (historical, contemporary and futuristic). In addition to the short stories, the collection includes a foreward by Andrew Armitage, a local author, historian and former librarian who believes in preserving stories about the Grey-Bruce area that would be lost to us, if we didn't write them down and share with others.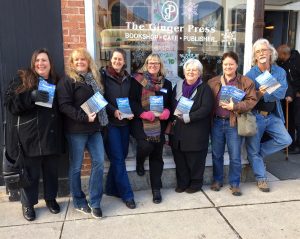 If you would like to support the contributors of this anthology, you can contact the individual author, or you can order books via The Ginger Press Bookstore and Café, 848 Second Avenue East, Owen Sound, Ontario (519) 376-4233
www.gingerpress.com
Check out the Ascribe Website and weekly blogs on writing at: www.ascribewriters.com
~ ~ ~
Seana's essay, "Manicouagan Lake, Quebec: Kayaking the Eye of Quebec" was published in the September 2015 issue of "More of Our Canada".  Seana spent 17 days paddling 242 kilometres around the circle lake of the Manicouagan crater and experiencing the stunning wilderness of northern Quebec.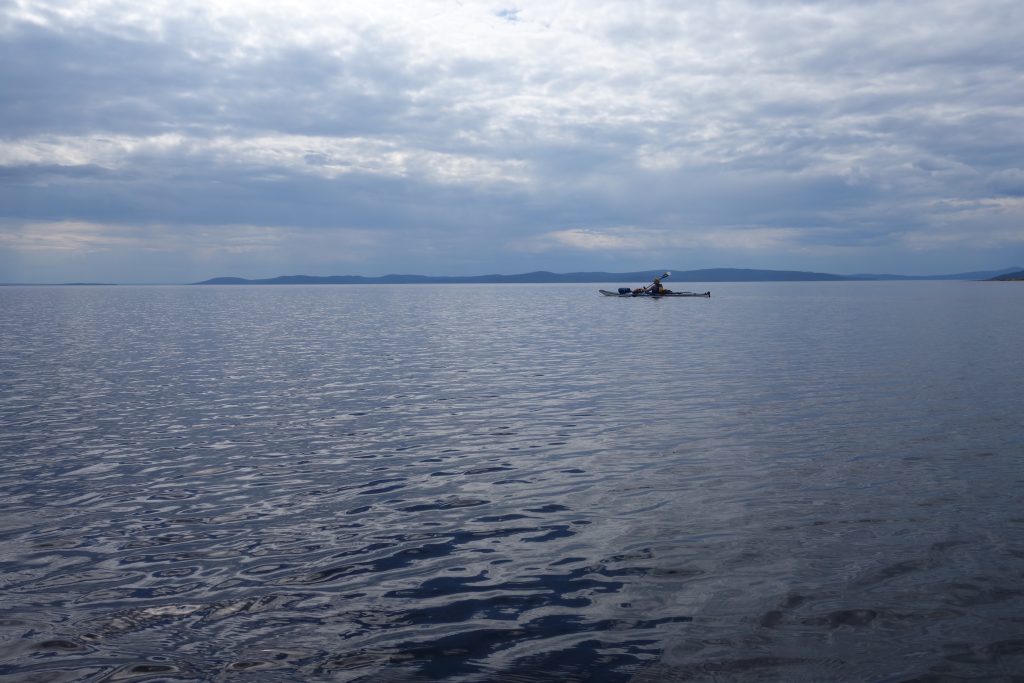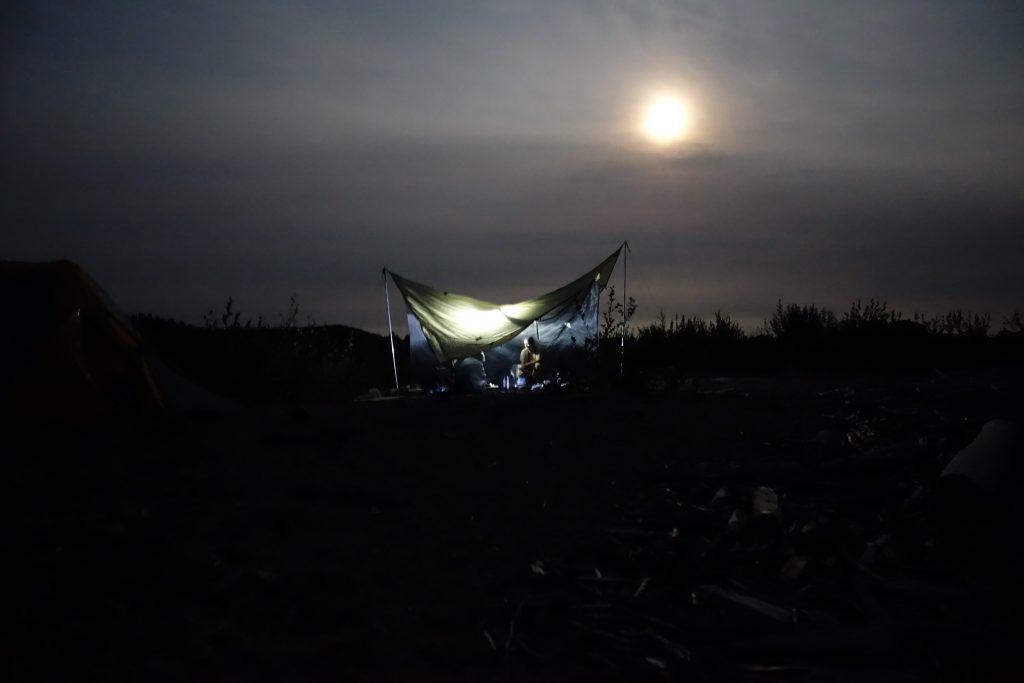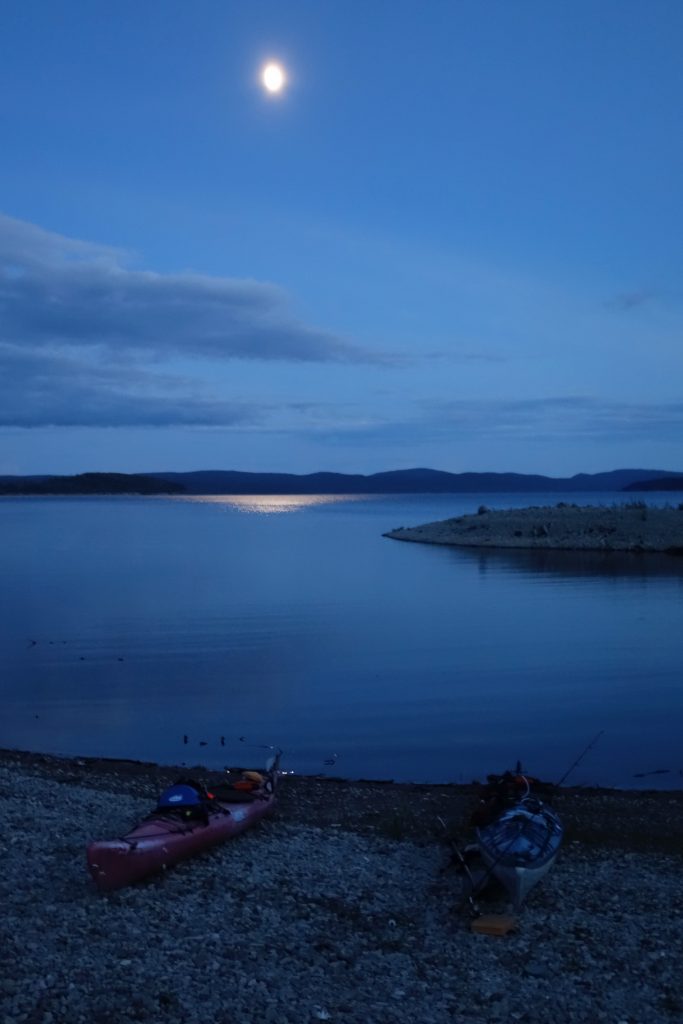 The moon rises over Manicouagan Lake